I grew up in east Tennessee with the Great Smoky Mountains out my back door. I moved to Nashville to study Textiles, Merchandising, and Design and called Nashville my home for 19 years.
In Nashville, I worked for a luxury apparel and home furnishings company as a designer. In 2016 I formed my Interior Furnishings and Design Company.
I knew I was ready to slow down and move out of the city of Nashville. In 2019 I made a trip to St. Croix and felt at home with the openness of the land and rainforest.
I purchased my condo on that trip and went back to Nashville to pack up my house and place it on the market.
I've been on St. Croix since December of 2019 and every day I am thankful for what each day holds on this beautiful island I call home. There's not much a dip in the sea can't remedy.
My favorite things to do on St. Croix are cycling, visiting the Botanical Gardens, adding to my chaney collection, exploring the island with all its historical architecture and European history, and finding the perfect cup of bush tea.
I want to be able to help you find your bit of paradise on the island as I have.

Featured Listings
SOLD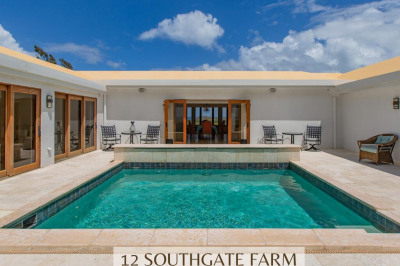 71
SOLD
58
SOLD
53