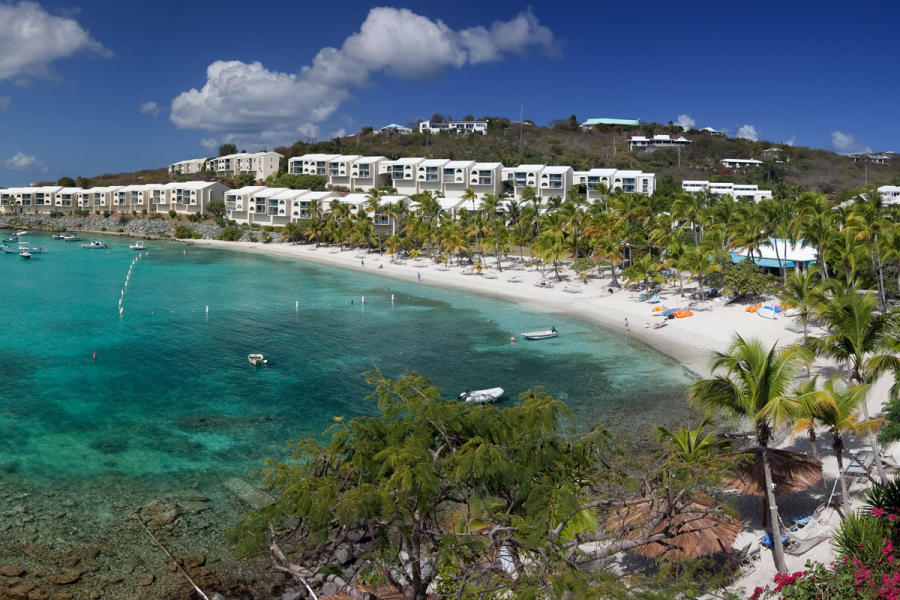 A VISIONARY REAL ESTATE COMPANY SERVING THE US VIRGIN ISLANDS
Sea Glass Properties is the fastest growing US Virgin Islands real estate firm 
because we always build relationships with an eye turned to the future. If you're coming to the Virgin Islands for a vacation, we'll be glad to give you information on restaurants, beaches, and diving locations.  Tomorrow, when you're planning to make these islands your home, we'll find you the perfect property where you can dock your dreams.
THE SEA GLASS PROPERTIES EXPERIENCE
Working with Sea Glass Properties agents is a unique experience.
Our real estate agents' have vast local experience across St. Croix, St. Thomas, and St, John.
That's because our agents learn from their buyers every time they sell or list St. Thomas real estate, St. John real estate or St. Croix real estate. Each transaction enhances our knowledge, skill and expertise, and we know the US Virgin Islands property market better than anyone else.
WE ARE YOUR US VIRGIN ISLANDS LIVING RESOURCE
With vast local expertise of St. Thomas, St. Croix, and St. John, Sea Glass Properties agents are your local resource for US Virgin Islands Living.
Located in St. Thomas on the waterfront at the Caribbean's largest mega-yacht marina and luxury retail complex, Yacht Haven Grande, Sea Glass Properties has grown rapidly. We owe that to our premier location as well as our dedicated staff's intimate knowledge of Virgin Islands real estate and community.  We have grown from a start-up to being one of the most competitive real estate brokerages in the US Virgin Islands. Since our founding in 2007 our growth in US Virgin Islands real estate has been phenomenal - with a new office opened in Christiansted, St. Croix in 2021. We can credit our real estate agency's growth to the fact that we have the most innovative marketing strategies in the territory and the satisfaction and trust of our clients.
WE PRIORITIZE LONG LASTING RELATIONSHIPS
Remember - the long-lasting relationship between US Virgin Islands property buyers and sellers and their real estate agent rests on trust, shared goals and understanding.
We at
Sea Glass Properties
 believe in building relationships with our esteemed clients.  We won't let our hard-earned reputation go to waste.  We will strive to strike the best 
Virgin Islands Real Estate
deal for you, taking all of your interests into consideration as we share our intimate knowledge of St. Thomas, St. Croix, and St. John, USVI.
REGISTER NOW TO BROWSE, BUY & LIST US VIRGIN ISLANDS REAL ESTATE
Registering on our state-of-the-art website means you'll become entitled to email alerts related to hot Virgin Islands property as it comes on the market, as well as information on island living and announcements of resources added to our website such as maps, entertainment venues and places to visit. Use our search page to help you
buy a St. Thomas home
,
buy a St. John home
or
buy a St. Croix home
.
If you're looking for Virgin Islands property
 investment, 
Contact Us today!
MORE ON RENTING, BUYING & SELLING USVI REAL ESTATE
ST THOMAS REAL ESTATE
With our original headquarters in Yacht Haven Grande, St. Thomas, we have intimate knowledge of this mesmerizing island, its residents, and its neighborhoods. St. Thomas, USVI has a wonderful community atmosphere, with great shopping, nightlife, golfing for those who like a little more activity on the island. Rental properties, timeshares, homes and condos for sale or rent are in abundance on St. Thomas. One of the keys to finding the perfect home or condo for sale is learning about the personalities of St. Thomas' neighborhoods and condo communities. Whether you seek the luxury and ease of a St. Thomas condo, convenience of a home near Charlotte Amalie, or the beauty and adventure of a St Thomas waterfront home, our agents can help get you there. Explore
St Thomas Real Estate Market Stats
online or contact us via the form below
.
Sea Glass St. Thomas Real Estate Office:
5328 Yacht Haven Grande, St. Thomas, VI 00802.
ST CROIX REAL ESTATE
Having opened a new St. Croix real estate office in bustling Christiansted in 2021, we know St. Croix is a vibrant community with homes and condos for sale and rent that you just can't miss during your US Virgin Islands real estate search. St. Croix is the largest and best-known of the US Virgin Islands, loved for its rich history, abundant coastline, and authentic local cuisine. Explore
St Croix Real Estate Market Stats
or get in touch with a St. Croix Real Estate Agent Today!
Sea Glass St. Croix Real Estate Office:
7 King Street, Christiansted, St. Croix, VI 00802
ST JOHN REAL ESTATE
With easy ferry access from St. Thomas to St John, our real estate agents are experts on the local atmosphere, real estate, and St. John community. St. John USVI is the smallest of the three main US Virgin Islands, with about 60% of its land dedicated to Virgin Islands National Park. For those looking for privacy and easy access to the lush hiking trails in the park, St. John is an easy pick for their next property. Often, our buyers seek St John real estate when searching for a luxury home or waterfront home. Explore
 our 
St John Real Estate Market Stats
.
PARTNER BROKERAGES ACROSS THE US VIRGIN ISLANDS
We are happy to be part of a brokerage group within the U.S. Virgin Islands. The same team that owns this website also owns
Holiday Homes St. John Real Estate
 and 
Islandia St. John Real Estate,
plus
the Saints
, an affiliate of Christie's International Real Estate.