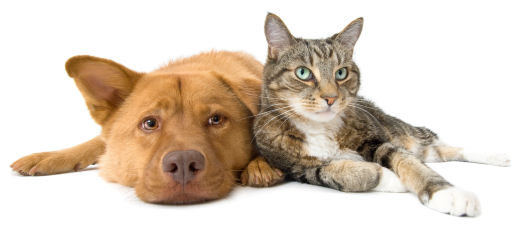 We all love our pets! Here you can find some helpful information and tips on the best way to get your furbabies here when you relocate to the beautiful Virgin Islands. There are many factors to consider when planning transporting your beloved pets to the Virgin Islands on airlines. Breed, size, weight, time of year you will be traveling are all things to think about when planning your pet's trip.
In Cabin or Cargo?
Pets 25 Pounds and Under
If your dog or cat is 25 pounds or smaller they can usually travel with you in the cabin under your seat on an airline approved pet carrier that you can purchase at any major pet supply store.
Pets Over 25 Pounds
Pets that are not hand carried into the plane will typically travel in a climate controlled baggage space of the airplane or Cargo airplane. For pets traveling in Cargo you will need to purchase an airline approved crate you can find at your local pet supply store.
Should I give my pet tranquilizers before the flight?
Most veterinarians suggest that you DO NOT give tranquilizers to your pet when traveling by air because it can increase the risk of heart and respiratory problems. Airlines may require a signed statement that your pet has not been tranquilized prior to flying for more veterinarian advice check out the American Veterinary Medical Association.
What will my pet need from their veterinarian to travel?
All pets traveling on an airline will need a standard health certificate from their current vet.
Airlines & Breed Specification Regulations
Travel restrictions during various seasons exist, primarily due to extreme temperatures where it can get too hot for pets. Most airlines do have Breed Specification for all Brachycephalic Breeds AKA "snubbed nose" Dogs & Cats These breeds are considered at risk for breathing problems and heat strokes when traveling in extreme heat and exposed to stress.
Dogs
Boston Terrier
English Bulldog
French Bulldog
Boxer
Dutch Pug

Pekinese

Brussels Griffin
Bull Terrier
English Toy Spaniel
Shih Tzu
Lhasa Apso
Japanese Chin
Japanese Pug


Cats
Himalayan
Persian
For these sweet "snubbed nose" pets the best options will be to have them travel with you in the cabin if their weight and size permits. Another option will be to choose an Airline that has a climate controlled cargo area or choose a climate controlled cargo airline like Amerijet.
Dogs Requiring a Reinforced Crate?
American Bully
American Staffordshire Terriers

Ca

de Bou
Cane Corso
Dogo Argentino
Fila Brasileiro
Perro de Presa Canario
Pit Bull Terriers
Presa Canario
Tosa (or Tosa Ken)
On MOST airlines these breeds of dogs are considered especially strong and have special regulations regarding how they are transported. These regulations are in place to make sure these pups cannot break free of their crates during travel. These breeds are required to be transported in crates meeting IATA Container Requirement #82. "IATA Container Requirement #82 states that the container or crate must be constructed of wood, metal, synthetic materials, weld mesh or wire mesh. Additional design principles regarding frame, sides, floor, roof and doors also apply. No portion of the crate may be plastic. The crate door must be made of heavy wire mesh, metal or reinforced wood and should have a secure means of fastening that cannot be opened accidentally. " – United Airlines
Where can I find

a

IATA Container Requirement #82?
These crates look like they could hold grizzly bears and are pretty pricey. DO NOT WORRY though,  many rescues and support groups of these breeds often rent them out. If you want to go ahead and buy one I suggest using the company Impact Case & Container

.

I bought my dog crate from them when I relocated to the Virgin Islands. It is light in weight and collapses for easy storage once you are on the Island. Since it is an approved IATA Container Requirement #82 and is so light I have lent it to families relocating their dogs to the islands.
Double Check
Make sure your pets have proper identification tags and that their carriers/crates are labeled with your name and contact information, You can even include a note for handlers to read if your pet is traveling as cargo, something along the lines of " MY NAME IS ROXY PLEASE BE KIND TO ME"
[schema type="review" rev_name="All About Relocating to the Virgin Islands With Pets" author="Sarah" pubdate="2014-06-12″ ]