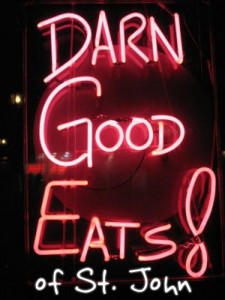 Everything you need to know about where to find the perfect place to eat! We know all the favorite local places that are sure to satisfy your taste buds and your wallet! So here is the down low on the best place to take your honey for a romantic dinner. The hippest bar to grab a Painkiller with  friends at and the place that has a  bit of it all for the family!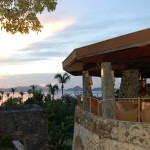 ZoZo's Ristorante
Location: The Sugar Mill, Caneel Bay, St. John
Price range: $24 – $38
Cuisines: Italian
Want a place to go where every single penny is well spent? Zozo's is that place! The delicious food, beautiful location at Caneel Bay, and top notch service will make it one of your new favorites!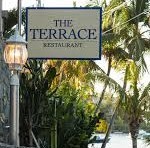 The Terrace Restaurant
3 FA Cruz Bay Quarter, Cruz Bay 00830, St. John
Price range: $25 – $50
Cuisines: French, Seafood, Wine Bar, Oyster Bar
This is a great place for a romantic date out on the terrace overlooking Cruz Bay or to gather with friends for amazing food and great cocktails!
Rhumb Lines
Location: Meada's Plaza, 00830, St. John
Price range: $15 – $25
Cuisines: Caribbean, Pacific Rim, Asian fusion
 Rhumb Lines is hidden behind Meada's Plaza after you walk through the mini mart there awaits a tropical treat, with bamboo, wooden benches, overhead trellis, large paper lights, pillows, and much more.
The Tourist Trap
Location: 14B John's Folly, Coral Bay 00830, St. John
Price range: $3 – $12
Cuisines: American, Caribbean, Diner, Eclectic
A great place for families with children! Especially if you are dining on a budget.
The Beach Bar
Location: Wharfside Village, Cruz Bay 00831, St. John
Price range: $9 – $16
Cuisines: American, Seafood, Bar, Grill
Pull up to Cruz Bay, dock your dingy and head over to The Beach Bar. You cannot beat the magnificent view looking out onto clear blue waters.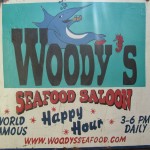 Woody's Seafood Saloon
Location: Cruz Bay (50 yards from the ferry dock) St. John
Price Range : $9-$16
Cuisines: American, Bar, Grill, Seafood, Local
Woody's is known for their "World Famous Happy Hour" featuring $1 brewskis $1 well drinks and $1 off all their cocktails! Everyday  from 3pm – 6pm. Enjoy snacking on the local favorites like "Shark Bites" and try their oh so yummy "Bushwacker"!
Skinny Legs Bar and Grill
Location: Rte. 10 | Coral Bay, St. John
Cuisines: American
Price Range: $9-$20
If you are on the east side of St. John swing by Skinny Legs! Try one of their Scrumptious burgers thick and juicy and piled high with all the extras.
Ekaete Pink Corner
Location: Corner of Rte 10 and Rte 107, Coral Bay, St. John
Cuisines: Caribbean
Price Range: $5-$15
A family operated restaurant with authentic local caribbean cuisine prepared with love. This roadside restaurant is open catch-as-catch-can, but the welcome can't be beat! The home made coconut-mango ice cream is simply heavenly!



 

 

Bon Appétit Everyone! 
Sarah 
[schema type="review" rev_name="Good Eats St. John" author="Sarah" pubdate="2014-05-22″ ]