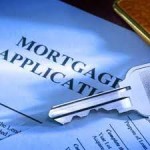 Have the Best Credit Score – In the past, lower credit scores didn't hinder your ability to get a mortgage, but in these lean economic times, the higher the credit score the better! You need a bare minimum of 740 in order to get a good interest rate.
Pay Off Loans – Make sure you don't miss any credit card payments or loan repayments.  Records of missed payments can stay on your credit record for up to six years.  Also, if you can pay off debts before you apply for a mortgage.
Start Saving – Gone are the days of 100% financing.  Banks are requiring larger and larger down payments.  Also, the larger the deposit the better the rate terms.
Multiple Credit Inquires – In the past multiple hard credit inquiries were a sure fire way to drop your credit score, but in today's market, inquires by mortgage lenders are lumped as one inquiry if issued within 45 days.  But it still stands, that if multiple hard credit inquiries are made in a short time span, your credit rating will drop, but only slightly.
Have a Co-applicant – Banks are more likely to lend you money if you have someone who can guarantee the loan.  You might consider asking your parents or trusted family member to co-sign or co-apply for the mortgage with you.
Shop Around – Do your homework and find out the lending criteria for several lenders and apply to those that best match your particular circumstances, such as credit rating and size of deposit you can make.
Talks to Your Bank – Instead of applying to a lender you have no history with, talk to your own financial institution who already knows your history.  You may find they are amendable to lending you money.  Banks often have special mortgage programs for their existing customers.
Choose Wisely – In these tough economic times, banks aren't lending money on any and all properties.  For instance, if you're asking to borrow money for a "quirky" property built with an unusual material the bank might say no.
Get Organized – Make sure you have your files and paperwork in order before applying for a mortgage.  So sit down at your desk and get those pay stubs and tax returns together before you hit the bank.
Employment – Banks like to see that you have been employed at the same firm for at least three years, so if you're looking to get approved for a mortgage it's probably best to stay put at your present firm until your approved.
For more information about buying, selling or leasing property in the US Virgin Islands, please contact Jennie Rosenberg at 340.690.4903 or jennie@seaglassproperties.com.