Ribs, Ribs, and More Ribs!
If you're looking for something to do this weekend you might think about heading out to the Ball Field at Coral Bay on St John and feast at the 3rd Annual St John Rib Cook Off.
It's going to take place on Saturday, November 14, 2015 at 4:30pm.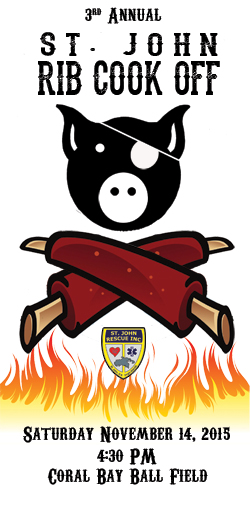 All proceeds go to the St John Rescue.
Learn more at the event at their Facebook Page.
"St John Rescue, Inc. is an all volunteer organization dedicated to saving lives and building a better community, education, and community spirit."
It's sure to be a great time.
[schema type="review" rev_name="3rd Annual St. John Rib Cook" author="Scott Attenborough" pubdate="2015-11-13″ ]