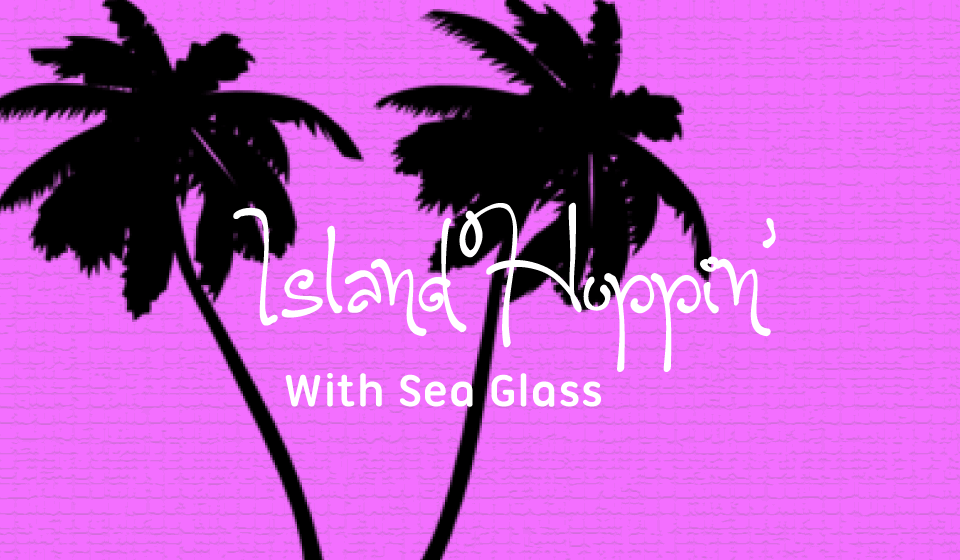 Island Hoppin' In the USVI: Keeping Off the Beaten Track
One of the perks of living in the US Virgin Islands is that you are so close to other beautiful remote islands to explore. While ferries are an easy and affordable way to travel, we have some tips for travelling while enjoying your privacy and a healthy distance. Here is a little bit about some of our favorite spots to "hop" over to!
Our Favorite Remote Islands To Visit
St. John:
St. John, also known as "love city", is a laid back, lusciously green and pristine island. This island is about 80% national park so the vast majority of it is untouched— and that is part of what is so attractive about it. There are around 19 beaches, and around a dozen other "off-the-beaten-track" beaches on St. John. Each of the beaches have coral reef that is rather close to the shore so this makes St. John a great island for snorkeling. Aside from all of the water activities to partake in, this quaint island has a surprising number of fine dining options and high-end shopping that makes it impossible to run out of things to do!
Water Island:
Water island is conveniently located just outside the West End of St. Thomas. This little island is much smaller than St. Thomas and St. John with a population of about 500. Because of its small size and meager population almost everyone drives a golf cart around. The two beaches to visit on Water Island are Honeymoon Beach and Sprat Bay Beach. Make sure to check out Water Island's Movie Night located at Honeymoon Beach every Monday night!
Jost Van Dyke:
Jost Van Dyke, located in the BVI's is a 3.9 miles X 1.4 mile island that hosts around 304 individuals. Jost is a great place to visit while on St. Thomas as it only takes about a half hour to arrive by boat. The main town in Jost is Great Harbor, but most tourists will stop at White Bay where the famous Soggy Dollar Bar can be found. Make sure to try the world famous "painkiller" drinks while you are there! Another great spot on Jost is Foxy's Taboo which is located on Diamond Cay. Stop in at Foxy's for a bite to eat (and maybe another painkiller) before "hopping" over to our next location.
Sandy Spit:
Also located in the BVI's is Sandy Spit, a very tiny island measuring about a half acre in size. Because it is truly uninhabited, with no restaurants, shops, or anything for that matter— this spot is great if you have some food and drinks on hand and want to admire a true paradise.
Norman Island:
This 610 acre island is the southernmost island of the BVI's and very close to the international line that separates the USVI and the BVI. Aside from it's uninhabited beauty, Norman Island is alluring with all of its history and legends of pirates (i.e. Treasure Islands). Known for tales of buried treasure, The Caves are without a doubt the main tourist attraction of Norman Island. The other place to check out is Pirate's Bite located right on the shore of The Bight Bay. Pirate's Bite is a great place to stop after you have snorkeled the caves to enjoy incredible views along with tasty food.
How to Get Around – Away From the Crowds
Of course, travelling by ferry is the easiest way to island hop, and the option many travelers choose. However, if privacy and seclusion are your primary concern, you may opt for private boat rentals instead. Plus, whether you live down here permanently or seeking a remote island vacation—a boat trip is a must in the Virgin Islands! When faced with the many boat options you have it may feel like a bit of a daunting task—but have no fear, Sea Glass Properties is here to give you expert recommendations and tips on where to go for your lavish day in the sun.
Boating basics: transportation from one "rock" to another
What you need: a dinghy!
Rental Options: Low Key Watersports
What you get: Boats come with a 50hp engine and maps and can accommodate up to 4 people. No experience required!
Location: Cruz Bay, St. John
Boats for Speed, sights, and sound
What you need: a center-console
Options: The Nauti Nymph
What you get: Lots of fun as you can reach some soaring speeds on these boats. Be prepared for the option of loud tunes, and a rum and coke
Location: Red Hook Plaza, St. Thomas
A Sporting Vessel—maybe some fishing along the way?
What you need: A sport fishing vessel
Options: The Fishizzle
What you get: Captain Mike will make sure that you get the trip you are looking for. Being an experienced fisherman himself, he is the expert and qualified to teach you all about the marine life that you will encounter.
Location: Marina Compass, St. Thomas
Yachts for a relaxing day in the sun
What you need: A yacht charter
Options for great yacht charters: The Moorings
What you get: A fully provisioned yacht that takes care of all of your needs while you dock in the exotic BVI's, or wherever you wish to go!
Location: Yacht Haven Grande, St. Thomas
A refreshing sail into the sunset
What you need: a sailboat or catamaran
Options for great sails: The Kekoa
What you get: An authentic day of sailing & exploring the BVI that is full of snorkeling, beach- combing and relaxing—of course.
Location: Cruz Bay, St. John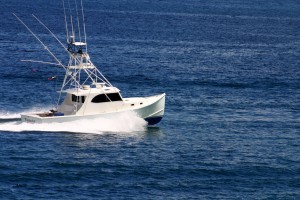 We'd love to hear about some of your favorite islands to explore! Comments are always welcomed.