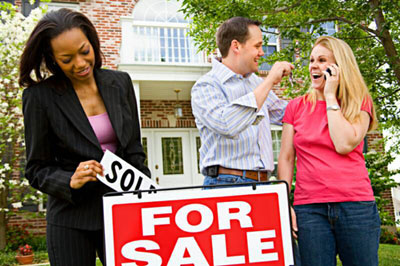 When shopping for a new home there are key questions you should ask your real estate agent that might help you in your purchase of the home:
Have you had any offers on the property? That lets you know if you have competition for the property. You'd also want to know if the sellers had rejected any offers and why, agents say. It could help you better craft an offer that will meet with their approval.
Has this house been in escrow? If it has, and didn't sell, you'd want to know why. Was it an appraisal issue? Did a home inspection turn up some major damage? If it has been in escrow, ask if any inspections were done on the house. If there were, ask for copies of these reports, so you know what you're dealing with, and what kind of secondary inspections you might need should you decide to make an offer.
How long has the property been on the market? If it's getting a little stale, it might be ripe for a lower offer, experts say. Likewise, find out if there's been a price reduction and when it happened.
Why are the owners selling? The agent showing the house is likely to remain mum on this one. But, then again, she might also let it slip if they are moving soon, are under financial pressure or are building another house and might need more time in the house if she's a little desperate to move the property. Any information you can glean can help you decide how much to offer, when to close, etc.
Are there any liens on this property? You don't want any surprises, so make sure there aren't any construction liens, tax liens or other claims on the property resulting from unpaid debt, such as unpaid homeowners association dues.
Is the home going to meet a lender's appraisal expectations? Do you have comparable sales in the last 90 days? These days, with prices on the decline, and more and more properties getting taken back by banks, appraisal at the listing price isn't always a sure thing. Take a look at the recent comps and have your agent check pending sales to make sure you won't get stuck once you've starting spending money on inspections and other aspects of the process.
Are there any other costs of ownership? If it's in a condominium complex or other planned community, ask about association dues and additional taxes or assessments, especially if it's a newer community. And if there is a homeowners association, get its phone number and call it to make sure there aren't any rules that conflict with your lifestyle, pets, etc. You don't want to find out, after the fact, that your husband can't park his work truck in the driveway of your new home or your beloved pet won't be able to join the family in the new house.
And last, but not least, make sure you get the answers to these and other important questions in writing, and make sure you request a seller's disclosure form, as well.
For more information about buying, selling and/or leasing property in the USVI, please contact Jennie Rosenberg at jennie@seaglassproperties.com, or 340.690.4903.