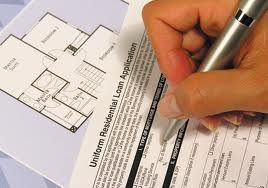 So you've been working with your real estate agent and together you've found the home of your dreams.  So now what?  Contacting your financial institution to begin the loan application process.  However, you'll want to gather some important documents before your appointment with the loan officer such as; 2 valid government issued ID's, 2 recent paystubs, along with last year's tax return with W2, copy of the fully executed contract of sale, and your most recent bank statements.
Before you even begin your home search, it's a good idea to take some preliminary steps in order to ensure your best chances at securing financing.  First, make sure you maintain a minimum credit score of 620, maintain sufficient cash reserves to cover your down payment and closing costs, maintain a debt to income ratio of no more than 45%.
In addition, it's always a good idea to speak with your financial institution before you start your home search to determine how much how you can actually afford.  This saves you and your real estate agent a lot of time and potential frustration.
For more information on buying, selling and/or leasing property in the USVI, please contact Kerstin McConnell@ 340-998-5737.