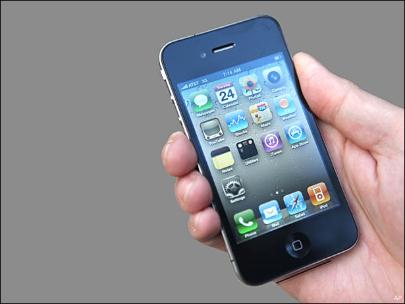 The rise of technology in recent years, coupled with the advent of the smartphones, has transformed the way people hunt for homes and sell them. House hunters have access to more information and therefore have more power than ever before. Homeowners and real-estate agents alike have more tools to reach those buyers and sellers. (Bing: Find house-hunting apps)
The smartphone very well may be more revolutionary than when real estate listings hit the internet 15 years ago. Popular real-estate sites such as Zillow, Realtor.com and Trulia offer applications for smartphones and tablets that allow a user to search for homes based on the user's location. You can stand in a neighborhood you like, conduct a search and see homes for sale pop up all around you on the map. Amy Bohutinsky, chief marketing officer for Zillow, says smartphones have two features that really impact real estate: graphic screens and GPS. "Both of these are really game-changers for real estate," she says. House hunters seem to agree: Zillow's app was used about 8.5 million times in April, Bohutinsky says.
Users of Realtor.com's app look at about 30 million homes a month on mobile devices, says Steve Berkowitz, chief executive officer of Move Inc., which operates the site.
Sea Glass Properties recently launched a mobile site powered by Neutrino. Sea Glass Mobile gives guests access to key features of Sea Glass Properties main website, which allows users to search properties for sale or for rent.
On Zillow's app, for instance, a house hunter can walk around a neighborhood, see a house with a "For Sale" sign, pull out her smartphone and see how long the home has been on the market and how many times the price has been reduced. The prospective buyer can then look at houses nearby and see that one sold six months ago for $50,000 less, suggesting that maybe the home for sale is still overpriced.
Realtor.com, meanwhile, has what might be called Etch A Sketch for adults: A smartphone user can highlight an area by drawing a shape with his finger, and the app will present any homes for sale in the highlighted area. A person can create the neighborhood he wants to be in.
Paper brochures and flyers were once a mainstay of house hunting. The importance of all that paper fell by the wayside with the rise of the Web and now with apps. But QR (short for quick response) codes are changing that again. A QR code is basically just a quirky-looking bar code that's easily made and can be put anywhere — on the back of a business card, on a yard sign, on the bottom of a brochure. When the code is scanned by a mobile device that has downloaded a QR code reader, the person is taken directly to a Facebook business page, a Twitter profile, a website for a house or a testimonial video on YouTube — the options are wide open. It's an easy way to get people connected to information.
Another great electronic tool is the Electronic lockboxes on homes for sale. They can be opened electronically using a visiting agent's phone, and whenever someone enters the home with that key, an email goes to the seller, telling her which agent came to the house. An email also gets sent to that visiting agent, thanking her and asking for feedback. Listening to tweets and reviews Apps aren't the only technology house hunters are using.
Homebuyers are also reading online reviews. For instance, home seekers are checking out reviews of real-estate agents on their Yelp app before making that first phone call to an agent. Zillow in December launched a review function on its site that allows visitors to rate and review ratings of agents; it now has about 45,000 reviews posted. That's not the only way they're soliciting opinions, buyers and sellers are all over social media, too, so when they're looking for a home, they're posting a picture of it on Facebook and asking for opinions.
Sellers have changed up their game as well.  While apps for homebuyers have grabbed most of the attention, a lot is happening on the selling side, too. With the advent of smartphones and tablets, less and less people are picking up a news paper and scouring the classifieds, so there has been a shift from paper ads to online advertising.
So, what do all these changes mean for real estate agents? Will all this information and power in the hands of buyers and sellers make agents obsolete? Agents don't seem worried. Homebuyers and sellers still seem to want help with the negotiation process, for instance, agents say. After all, the home buying process is still a person to person process, not a mere transaction, it's more than just selling a house, it's about finding someone a home, and all the smartphones and apps can't take the human equation out of the process.
For more information on buying and selling real estate in the USVI, please contact Jennie Rosenberg at jennie@seaglassproperties.com or 340.690.4903.