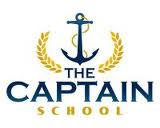 So now you've logged time on the water and you want to take it to the next level.  The Captain School on St. Thomas is your answer! The Captain School was established in St.Thomas USVI in 1994, and taught its first US Coast Guard approved course in the United States in 2000 after a two year review by the Coast Guard.
The mission of The Captain School is to provide a quality educational experience in the classroom and through demonstrations of practical competencies at entry and operational levels. Course offerings include: OUPV, Master, Upgrade to Master, Sailing, Towing, STCW Basic Safety Training, Crowd Control, Crisis Management and Security Officer-Vessel, Company, and Port Facility.
They keep a low student to teacher ratio offering a better opportunity for one on one interaction with the students. The curriculum is supported by a cadre of qualified instructors approved by the US Coast Guard who bring a wealth of practical experience to the educational environment.
Call Captain John Holmberg today to see when the next course starts.