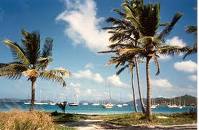 Want to give back to the community and help make our island shine? Then please lend a helping hand at the beach cleanup tomorrow morning. Event details are as follows:
Event: YPN February Beach Cleanup
Location: Vessup Beach
Where: Estate Nazareth
Date: Saturday, February 19, 2011
Time: 8:00AM – 10:00AM
Sponsors: Ackley Media Group, West Indies Corporation
Provided: Bottled Aquafina
Bring: Sunscreen, Trash Bags, Gloves
For more information about getting involved, buying, selling or leasing real estate, please contact Jennie Rosenberg at 340.690.4903 or jennie@seaglassproperties.com.