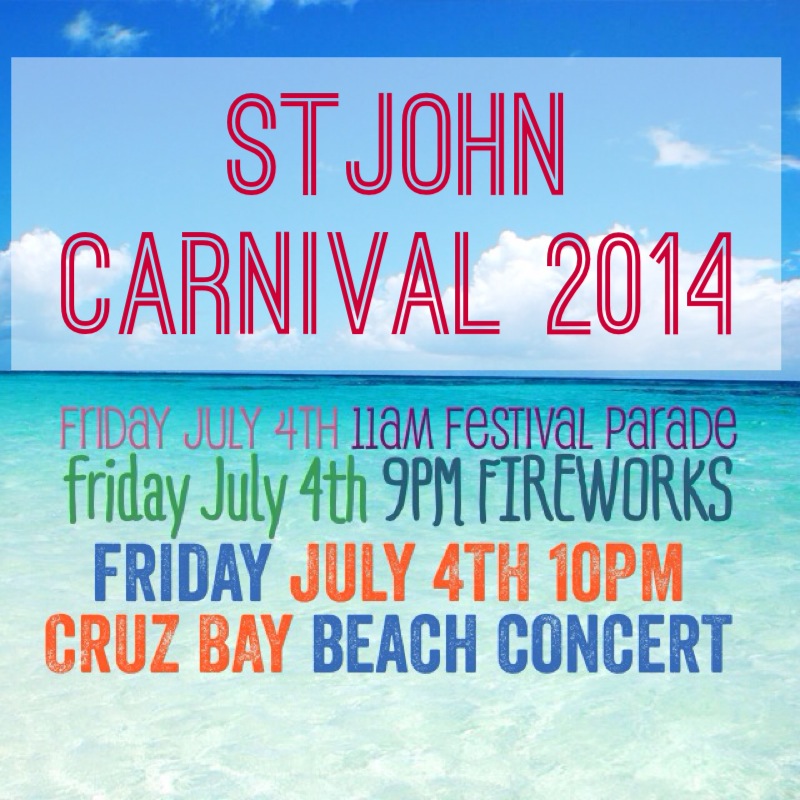 The month of June and the week of July 4th, is an exciting time to be on St John. Experience the West Indian culture with its food fairs, music, races, parades and fireworks. You will get a feel for the culture and the island truly comes to life beaming with colors, sound and of course, delicious food!
History of the Carnival 

VI NOW

 explains the history behind the carnival 

"

Carnival celebrations as we know them today in the Caribbean, including the U.S. Virgin Islands, are the result of various festival traditions being introduced, interpreted, invented, reintroduced, reinterpreted and reinvented – starting a few hundred years ago. 


In the mid-1600s and

1700s Europeans

from countries such as Spain, Portugal, France, England and Denmark colonized the islands of the Caribbean. They brought with them the celebrations and festivals that were familiar and naturally tried to replicate the familiar

in

the New World. European celebrations included religious holidays and came in a variety of forms such as dress balls, parties, house to house visits and street processions. European nations sought the islands for developing plantations and the primary source of labor was enslaved Africans from West and Central Africa. They too brought with them the celebrations and festival traditions that were familiar and tried, often with difficulty, to replicate them. Their festivals were organized around certain deities or spirits, to mark a transition in life or in the community and in recognition of changes in seasons whether related to climate or to agricultural production. They incorporated a variety of forms, quite often including singing or chanting, drumming, masking and a form of street theater with performer and audience participation."
When is the Carnival?

The carnival starts in June and has its grand finale the week of July 4th.
We hope to see everyone there for this fun celebration! –Sarah
[schema type="review" rev_name="St John Carnival 2014″ author="Sarah" pubdate="2014-07-14″ ]