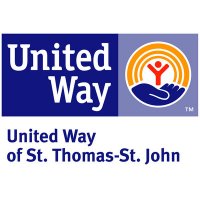 United Way of St. Thomas-St. John cordially invites the public to spread the love this Valentine's weekend by joining them for poolside dancing!  There will be old school tunes spinning and this event is for the whole family, young and old alike.
An evening of dancing and fashion shows will begin at 7 pm poolside by Gucci in Yacht Haven Grande.
"The economic downturn has serverely impacted this year's fundraising campaign, " said United Way St. Thomas-St. John Executive Director, Cherise Quain.  "We are only at 50 percent of our goal, and this is down from where we were during last year's campaign."
The United Way of St. Thomas-St. John provides community assisitance with transportation for the eldery, reading programs for parents, assistance to the mentally disabled, housing for senior citizens, legal assistance for residents, Red Cross disaster services, among many other vaulable programs and support. 
VIP seating is available for $75 and includes a pre-party reception poolside with free wine, mixed drinks, beverages and hors d'oeuvres. 
For more information contact the United Way St. Thomas-St. John at 340.774.3185.